Product Description
Full set of poultry farm equipment is inlcuding:
1.Main feeding line system(silo or manpower hopper)
2.Automatic pan feeding line system
3.Automatic nipple drinking line system
4.Ventilation system
5.Cooling pad system
6.Environment control system
7.Fogging system
8.Curtain system
9.Plastic slat floor system
1. Auto Main Feed Storage Line of Silo/Manpower Hopper System
automatically convey feed from silo or manpower hopper into feeding line hopper .
(1).Silo or manpower
Silo Mode Volume Height(no foundation) Diameter
(1802) 6.2M3 9M 1.833M
(2701) 11.2M3 4.5M 2.75M
(2702) 16.4M3 5.68M 2.75M
(2703) 21.6M3 6.8M 2.75M
(3602) 32M3 6.9M 3.667M
(3603) 42M3 7.9M 3.667M
2. Automatic pan feeding line system
1. The  Pan control  is divided into 5 stalls according to the demand;
2. The material door switch can adjust the amount of material until the material plate is closed;
3. Discharge volume regulation is convenient, fast and accurate;
4. The bottom of the Pan can be taken down on the ground, used as a 1 day chicken food pan;
5. V-shaped corrugated plate bottom can reduce the amount of food stored on the plate bottom, chicks take fresh food, reduce the surplus feed, broiler each production cycle can save 150 grams of feed.
6. V-shaped corrugated plate bottom can prevent the baby chickens from lying on the plate for a long time to take food or rest; and prevent contamination of food.
7. The edge of the pan tilts to the center of the pan, which can avoid the waste caused by the spill of feed;
8.  Additional 4mm higher than the standard high outer lip mouth, more to prevent the chicken feed spilled outsid   
9. 14 -16 grills design make the birds enter the pan easily.
10. Easy access to feed from 1 day to finish.
11. Excellent feed conversion.
12. Easy to assemble, easy to clean, washing and disinfection of the tray with chain connection, without all disassembly can be thoroughly cleaned..
13. 100% pure PP material.
Including:
Driving Motor, Hopper, Conveying pipe, South Africa Auger, Suspension lifting device, Anti-perching device and feed sensor.
3.Automatic nipple drinking line system
Function:
1. Drink nipples
1.1 The outer shell is made of high-quality engineering plastics, and the inner valve stem is made of high-quality stainless steel. The whole part is corrosion-resistant and has a working life of more than 10 years.
1.2 Double-layer sealing structure, sealing more reliable, effectively avoid water leakage and the resulting impact on the environmental humidity of the chicken coop.
1.3 The valve stem can move 360 degrees up and down and horizontal, suitable for different feeding stages of drinking water needs
2. Hot-dip galvanized material rust resistant waterline support pipe
2.1 Hot galvanized sheet with a thickness of 275g/m2 is rolled, no welding is required during connection, convenient installation, maintenance and disinfection.
3. front part of Waterline
Water quality in drinking water systems is very important. The specially designed waterline front end can not only complete the normal water supply and dosing functions, but also design a cleaning pipeline with large diameter and large pressure, which can effectively wash the sediment and derivatives in the system, thus playing an effective role in protecting the system, reducing the risk of disease of chickens and improving the breeding efficiency.
4.Easy to operate pressure regulator
4.1 High-flow CZPT regulator has stable pressure regulation and high sensitivity. It can adjust the required pressure according to the size of chickens, so that chickens can enjoy the most appropriate drinking water pressure throughout the whole process, and the water supply is sufficient and uniform. The water line CZPT knob can make the pressure rise to 10 times normal, so as to ensure the water line inside clean, save water and time.
4.2 All accessories are standard ball valves, easy to replace accessories, easier to operate.
5. Water level display device
5.1 The display tube adopts high transparency hose and 304 supporting spring, which has good visibility and elasticity under the impact of chickens, preventing the display tube from breaking down or causing damage to chickens.
5.2  The top is provided with one-way air release device, so that the air can be unblocked, but the water will not overflow.
5.3  The display tube is equipped with a red floating ball, which can clearly observe the water level.
5.4  The pipe connection is set with quick disassembly device to make cleaning and maintenance more convenient.
6. Drainage device at waterline end
6.1 Special drainage connection structure is designed at the end of waterline to facilitate the direct installation of drainage soft pipe. At the same time can also be connected to the drainage system, the sewage smoothly discharged to the designated place, and does not cause any pollution.
4. Ventilation system
Function:
The system controls poultry house inner environment, provides fresh air, proper humidity for your chickens, ensure your broilers provide maximum production.
1) Air Inlet
High quality engineering material ABS production, high strength, strong anti-aging, can be directly cleaned with high pressure cleaner.
2) Ventilation Fan
36" fans are used for ventilation to provide fresh air.
50" fans equipped with cooling pads to cool the house.
Box fan, Cone fan, Fiberglass cone fan for your choice.  
5.Cooling pad system
1.Use the new material and the space crossing linking technology, high absorbability, high water-resistant, anti-mildew and long service life
2. Large evaporative area, cooling efficiency as high as 80%
3. The product contains surface active agent, natural water absorbability, fast pervasion speed, lasting effectiveness. A drop of water can diffuse in 4-5 seconds.
Height of absorb: 60-70mm/5 minutes, 200mm/1.5 hours, can achieve international standard.
4. The products don't contain phenol which easy to skin allergy and other chemical substances, when installed non-toxic harmless to human body, safety, energy saving, environment protection and economic applicable
5. Variety color: Brown\Green\Green/Brown colour\Black coated-single side(washable)
\Green coated-single side (washable)\Yellow coated-single side (washable)
6. Strict production as per standard, width of 600mm cooling pad involves 85 sheets; Raw material adopt imported kraft paper(100GSM, thickeness: 0.18-0.20mm, tension resistance at 70N, absorbability height as 45mm/10min, moisture at 5-8%, humidity at 18N)
5.Environment control system
This system saves labors and resources under the condition of assuring a optimum growth environment for poultry chickens. Environment controller along with temperature sensor imported from Agrologic in Israel, which can set an optimum working mode according to the local climate and raising environment.
The Most Advanced Control System not only has the above function, but also could be done to do chicken feed weighing, chicks weighing and connecting to computer or personal phone.
6.Curtain system 
Curtain for open type chicken house in place of hot climate, which could be done in the way of manual control lifting up/down or automatic control.
a complete curtain system including:
(1) curtain fabric-PVC curtain- 600gsm
(2)manual or motor winch
(3)supporting tube
(4)anti-swaying system
(5)lifting system
(6)steel wire
7.White Plastic Floor Slat (1) Pure raw materials(engineering plastics ) an injection molding.fall into 2 kinds
brood floor and into poultry floor
(2) Corrosion resistance,anti-aging, In the original package materials for added anti-oxidants,
inhibitor, anti-ultraviolet radiation agent.
(3) Easy installation ,disinfection and cleaning. Even if use high levels of acidic or alkaline
disinfectant, also won't be corrosion.
(4) life span 8–10 years.
(5) The floor joist is Enhanced model steel extrusion, Divided into a clear dung's beam and
Qing qing's dung machine dung beam
(6) One-time clear when installation height of dung can adjust at will
(7) Use clear dung machine poultry house qing dung, best control channels within 2 meters.
(8) Applicable to chickens,ducks,greese and Fattening chickens,ducks,greese and breeder birds.
Construction case:
About us:
HangZhou CZPT Agri-tech Co., Ltd. is located in HangZhou, a port city in ZheJiang Province, China. Our factory is 40 kilometers away from HangZhou port and 30 kilometers away from HangZhou HangZhou International Airport. The company is mainly engaged in the research and development, design, production, installation and service of CZPT and poultry breeding products. Automatic feeding system, automatic drinking water system, ventilation and cooling system, environmental control system for main pigs, cattle, sheep, chickens and geese. In addition, the company also produces steel structure products, mainly used in the engineering design and construction of modern breeding farm.
We have a first-class RESEARCH and development team, first-class process machines and injection workshop, all research and development, injection are completed in our own workshop.
In this case, we can control the quality ourselves and provide custom designs.
As a result, Farm lyric has been well received by customers around the world.
First-class service, first-class products, first-class management, first-class engineering is our permanent purpose.
Our advantages:
1. Your enquiry will be answered within 24 hours
2. One-stop purchasing experience
3. Customizable design
4. Our professional team will provide you with the most suitable farm solutions and the shortest delivery time.
5. Professional quality control system and after-sales service system
6. Service life of equipment: more than 10 years
FAQ:
Q1. What are the packing terms?
A: Standard export packing or according to your requirements.
Q2. What are your terms of payment?
A: 30% T/T as deposit, 70% before delivery. During the preparation period, we will report the progress of preparation to you every day, and send progress photos.
Q3. What are your terms of delivery?
A: EXW, FOB, CFR, CIF, DDU.
Q4. What are your delivery times?
A: For regular products, it will take 10 to 15 days after receiving your advance payment. The exact delivery time depends on the goods and quantity you order.
Q5. Can you produce according to the sample?
A: Yes, we can produce according to your samples or technical drawings. Of course, the cost of making molds and fixtures is negotiated by both parties.
Q6. What is your sample policy?
A: We can provide regular samples, but the customer has to pay for the freight. The cost of expensive samples should be shared by both parties.
Q7. Do you test all goods before delivery?
A: Yes, we do 100% test before the goods leave the factory.
Q8: How do you maintain a long-term good relationship with our business?
A: 1. We will provide the most competitive price and quality to ensure our benefits to you;
     2. No matter where you come from, we are all friends and family. We will do our best to help you.
Shipping Cost:

Estimated freight per unit.





To be negotiated
| | |
| --- | --- |
| After-sales Service: | Online Services |
| Warranty: | 2 Years |
| Type: | Hanger |
Samples:

US$ 0/Piece

1 Piece(Min.Order)

|

Order Sample

Accessories for feeding line and drinking line
Customization:

Available

|

Customized Request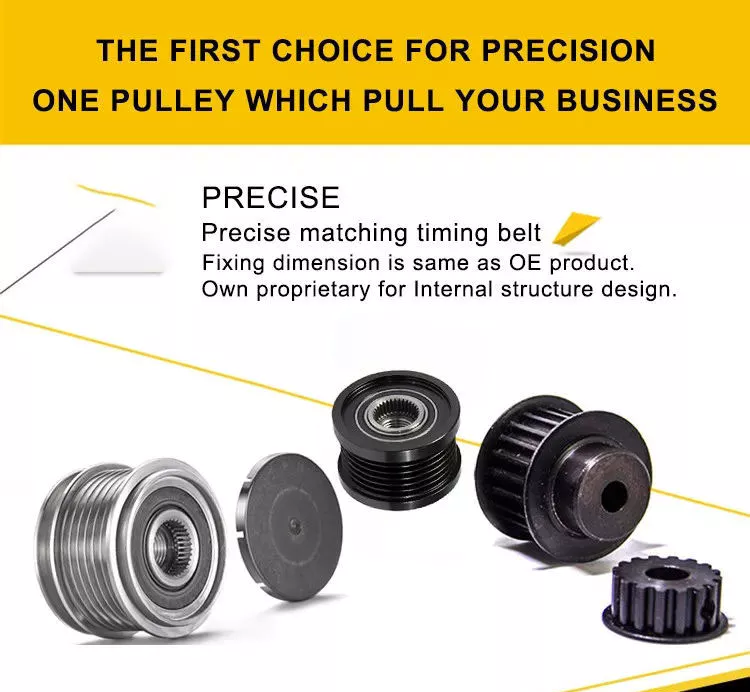 Overview of Different Types of Pulleys
A pulley is a wheel mounted on a shaft or shaft. Its purpose is to facilitate the movement or change of direction of the cable or taut rope, and to transmit power between the cable and the shaft. Pulleys are typically used for lifting, winding or forklift applications. If you are building your own pulley system, the following design and installation considerations should be followed. This article will give you an overview of the different types of pulleys.
Pulley System Mechanics
There are many different ways to utilize the mechanism of the pulley system. The most basic pulley system consists of a fixed wheel and a support frame. Both components are connected by ropes or cables used to support the load. A pulley system is effective when the force required to lift the load is less than the weight of the object being lifted.
One way to use a pulley system is to suspend a block with a mass of 0.80 kg on a fixed pulley. Then another person can hang a bucket weighing up to 40kg. The weight of the bucket is transferred to the fixed pulley. The rope is attached to the pulley by a loop or sling. The rope will spin and pull on the barrel or block.
The pulley system is also an important tool for lifting heavy objects. Pulleys are often used in construction equipment to make lifting heavy objects easier. Gun tackles, yard tackles, and stationary tackle systems are common examples of these devices. They use the mechanical advantage of the design to guide the force that lifts the object. If you want to learn more about pulley systems, visit Vedantu. This website will provide you with a full description of the mechanism and its application.
Types of pulleys
Many different types of pulleys are used to lift heavy objects. They change the direction of the force and are an integral part of the cable system. Therefore, pulleys can move large and heavy objects more easily. However, before buying a pulley, you should have an idea of ​​the benefits it brings. Below are some of the most common uses for pulleys.
Conical Pulley: Consists of several small conical pulleys connected to each other. The larger base of one pulley is used to guide the force. Round pulleys are used in the same way as step pulleys. They are widely used in industry and can be purchased at any hardware store. Pulleys are a huge investment, and the benefits they provide far outweigh the cost.
Movable Pulls: These are similar to their names, but work by allowing objects to move with the pull. Their movable parts are attached to the object to be lifted. They are also ideal for lifting heavy loads and can be found in utility elevators and construction cranes. They are also used in many other industries. They can also be made of wood, plastic or metal. The type of pulley you use depends on its intended use.
Mechanical Advantages of Pulley Systems
A pulley system is a simple machine that reduces the effort required to lift heavy loads. This mechanical advantage is proportional to the number of loops. For example, if you have a single rope loop, you must apply equal force to lift the weight. When you add another rope loop, you can lift heavier weights just by applying the same force. Therefore, a pulley system is an excellent way to use gravity to your advantage.
Mechanical advantage is a measure of the effectiveness of a pulley system. This ratio of force to work is called the mechanical advantage. In other words, if the rope system has a large mechanical advantage, it means that it requires less force to lift heavier loads. This advantage is usually measured in kilograms and is the same for all pulley systems. In general, the greater the mechanical advantage, the less effort is required to lift the load.
The mechanical advantage of a pulley system is that a single movable pulley requires half the force to lift an object than a single fixed pulley. Assuming frictionless bearings, the MA of a single pulley system is 2, similar to the MA of a single lever. A single pulley travels twice as much as it takes to move heavy objects manually.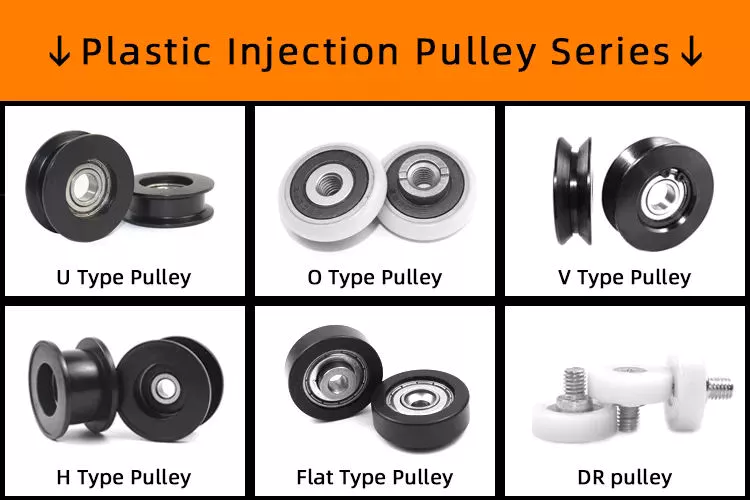 Considerations when designing and installing a pulley system
The capacity of the pulley depends on the type and diameter of the cable. Besides its diameter, its sheath should also support it well. The basic function of the pulley is also important. However, most people tend to ignore the pulley selection process, resulting in ineffective load-pull capabilities. To avoid such problems, different parameters must be carefully considered during design and installation.
During the design and installation of the pulley system, the ratio of the cable diameter to the largest pulley diameter must be considered. Those who work in the industrial sector will have an idea of ​​this ratio. The greater the D:d ratio, the greater the capacity of the cable to withstand the load. The best way to ensure secure design is to take the right information and use it to design a system that is both robust and secure.
When designing a pulley system, it is important to remember that the pulley needs to have enough power to operate safely. In addition to horsepower, the belt should have sufficient elongation to absorb shock loads. If the elongation of the belt is very small, it is very likely that the teeth will be sheared or broken, causing serious damage to the system. Extensive belt sag should be compensated for by offsetting the driven pulley. Finally, the frame supporting the pulley should be rigid. Otherwise, the non-rigid frame will cause center distance and tooth skipping changes.
Add more pulleys to the system
Adding more pulleys to the spool might have some effect. The friction between the rope and the pulley increases with the number of pulleys, which in practice limits the number of spools. The best solution is to combine the pulleys into one housing. If the load is small enough, adding a few pulleys probably won't make a difference.
Using multiple pulleys allows a single load to be lifted with half the force required. The longer the rope, the greater the mechanical advantage. In fact, a spool can withstand a load of 100 N. Additionally, adding more pulleys quadrupled the mechanical advantage. In this case, a single 100 N load would require a force of 25 Newtons.
When the rope is used, it stretches as the weight of the object increases. This will make the rope longer, increasing its length and increasing the distance over which the load can be lifted. Eventually, the rope will break and the lifted object will fall. Then you will have to buy a new rope. It may seem like an expensive proposition, but it pays off in the long run.
cast iron pulley
Cast iron pulleys are the most popular choice among industrial users. They are made of solid cast iron and usually cost very little. Their rims are held in place by a mesh that extends from a central boss. They also have spokes and arms that hold them in place. These pulleys are ideal for a variety of applications including fan belts, compressors and conveyors.
V-groove drive pulleys are ideal for general purpose pulleys. It has an inner diameter of one inch and is commonly used in feeders and ventilation curtain systems. Its steel straps prevent rust and ensure it meets or exceeds industry standards. 3-1/2″ cast iron pulleys are also available. In addition to the V-groove drive pulley, there are similar pulleys for power transmission. The V-groove drive pulley is powder coated for added durability.
The cross section of the arm is elliptical, with the long axis twice as long as the short axis. The radius of the arm is equal to the diameter of the pulley. The thickness of the arm is a key factor to consider when purchasing a pulley. If you're not sure which material you need, you can always consider wooden or steel pulleys. They are lighter and have a higher coefficient of friction than metal pulleys.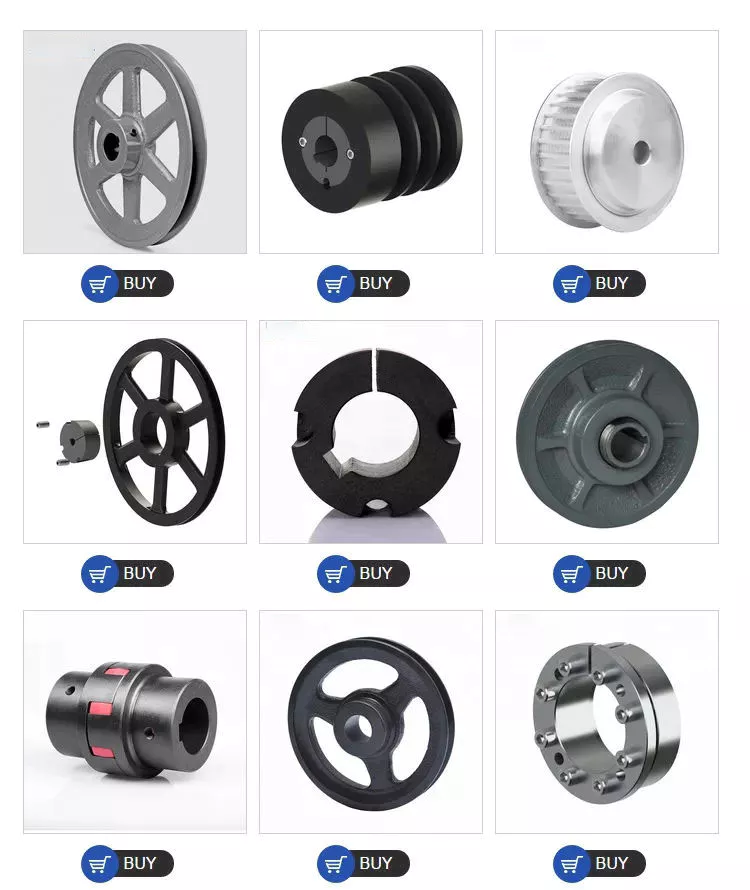 timing pulley
Plastic timing pulleys have many advantages over steel timing pulleys. On the one hand, they are lightweight and corrosion resistant, making them ideal for applications that do not require high torque and tensile strength. Another benefit is their resistance to high temperatures. Plastic timing pulleys are ideal for applications involving flammable gases, solvents or particles. They can last for many years. For more information on the different types of plastic timing pulleys.
Vertical shaft drives require flanged timing pulleys. For large span drives, at least one of these pulleys must be flanged. The flange provides a secure connection to the shaft and prevents ratcheting of the timing belt. Finally, HTD timing belt teeth prevent timing belt ratcheting. These teeth need a large enough space to be seated. However, they can also cause a backlash. These pulleys are not suitable for applications where positional accuracy is critical.
Timing belt systems are designed to avoid such problems. The drive shaft and the driven shaft are aligned with each other. The pulleys are located on different planes and are connected by pitch lines. The pitch line of the timing pulley coincides with the pitch line of the belt. These pulleys are also easier to implement and maintain. It is better to use a synchronous system because the resulting gear system emits less noise than other systems.



editor by CX
2023-07-07